The world seems to revolve a lot around money and the economy, it is a fortunate thing that there are plenty of different courses regarding business studies.
Business Studies | Ever dreamed of building your own billion-dollar business like the next Facebook, Instagram or Uber? Well, before you start whipping out your new app at your basement, it's best you get a head start by learning the ropes of business first. We know that studying business doesn't guarantee your place in the highly-coveted billionaire club or Top 30 under 30 lists. Other equally important factors like hard work, determination, and a touch of luck that can signal the success or failure of your business. But, getting a solid grip on the inner working of business can surely up your odds of making it by giving you additional ammo to push your business forward.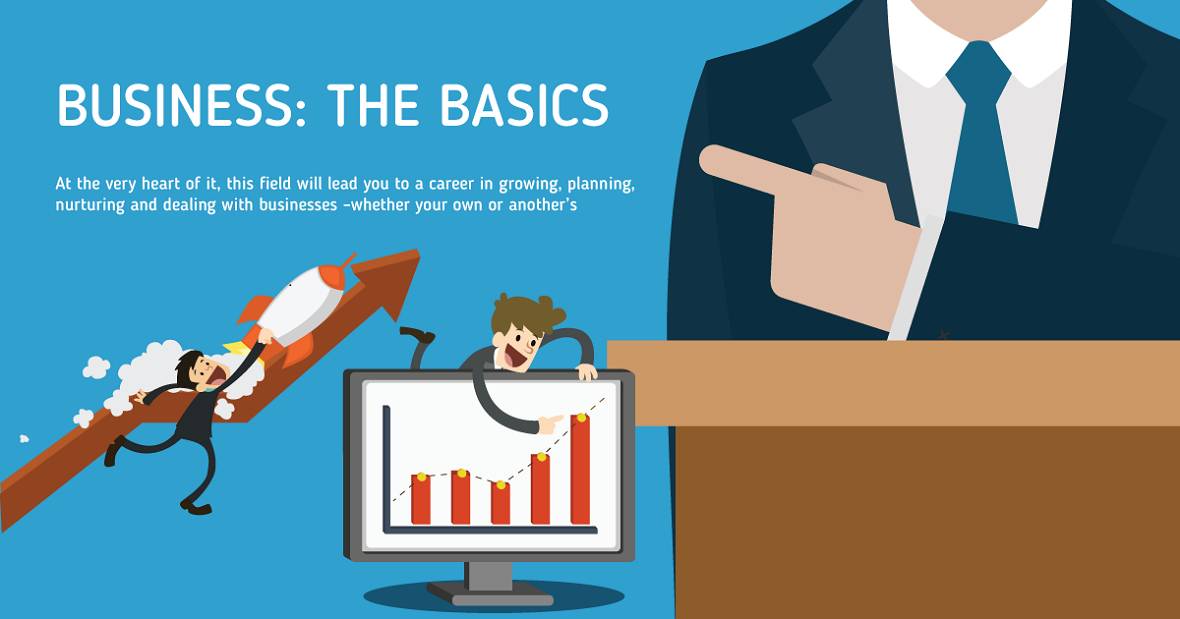 Business Studies – What will you study?
Business studies focus on how organizations operate – what they do, their styles of management and their business strategies. In the beginning, be prepared to soak in knowledge on all things business – from marketing, finance, and supply chain to technology – where you'll get a broad perspective of how businesses run. Later on, you'll have the option to specialize in your preferred focus area with the most popular ones being accounting, finance, economics, marketing, business administration, and management.
Some of the common subjects you'll typically learn during your first years are Accounting, Microeconomics, Principles of Accounting, Introduction to Management, Fundamentals of Corporate Finance. After your first year, you'll need to pick an area to focus and declare a major like Accounting or Entrepreneurship. Some universities allow for "Double Majors" or a "Major and a minor", so you get to choose more than one field if you'd like.
For most universities nowadays, internships are made compulsory as part of the program requirements. This gives you a chance to obtain real-world experiences and may help you discover what interests you and possibly discover your passion.
What are the popular fields in Business Studies?
Degrees in business studies are very popular among students. Fortunately, universities offer many courses to match the demand.
Business Administration
Gives you the general overview of the functional aspects of a business with an emphasis on general business courses designed to develop communication, quantitative reasoning, and business analysis skills. You gain knowledge on business practices, processes and study how global economic trends and marketplaces impact businesses.
Marketing
Provides you with the skills and knowledge to communicate the value of a brand, product or service to customers with the goal of maximizing profit while building sustainable relationships.
Finance
Equips you with knowledge on how to manage wealth, money and all its institutions. You will learn about financial management, portfolio management, planning, risk analysis as well as investment, corporate finance and banking.
Management
Relates to the function of planning, managing, coordinating and allocating people to accomplish company goals through the effective and efficient use of available resources. It includes leading and directing businesses to achieve its business goals through the appropriate allocation of human, financial, technological and natural resources.
International Business
Relates to all cross-border commercial dealings that take place between business entities spanning two or more regions, countries or nations, including legal and political understanding in an international context.
How long do you study to get a Business degree?
For most universities, business degree usually takes 3 years to complete. For specialized subject areas like Accounting and Finance, you can choose to further pursue professional papers like ACCA, CPA or CFA, depending on the field you wish to pursue. For accounting majors, ACCA and CPA are professional accounting qualification while CFA is for wannabe rockstar financial brokers.
While having these professional papers are not mandatory, having them does up your chances of scoring that sole management trainee or associate position in Goldman Sachs or Accenture. If you have a strong head to be a top-notch accountant or fancy investment banker, we'd advise you to take the extra professional paper.
Why should you study business?
Know how businesses work – In business, nothing is ever constant for long. Conditions constantly change and evolves; to succeed, you'll need a combination of smarts, guts, and intuition to get ahead and stay ahead of the competition. A Business degree gives you a broad overview of how businesses operate alongside the different market conditions and how to best spot opportunities, something that'll come in handy in many other life situations.
Find the entrepreneur in you – Being an entrepreneur means having the ability to effectively wear many hats and juggle several things at the same time. A Business degree teaches you about managing finances while effectively marketing your goods and services as well as planning for your company's next stage of growth. The earlier you learn these critical skills, the better.
Be an expert problem-solver – If anything's certain in business, it's uncertainty. Things don't work as planned and problems arise. A Business degree teaches you the techniques and strategies to solve issues as they occur while also letting you learn from the successes of past leaders and entrepreneurs.
What skills do you need for Business Studies?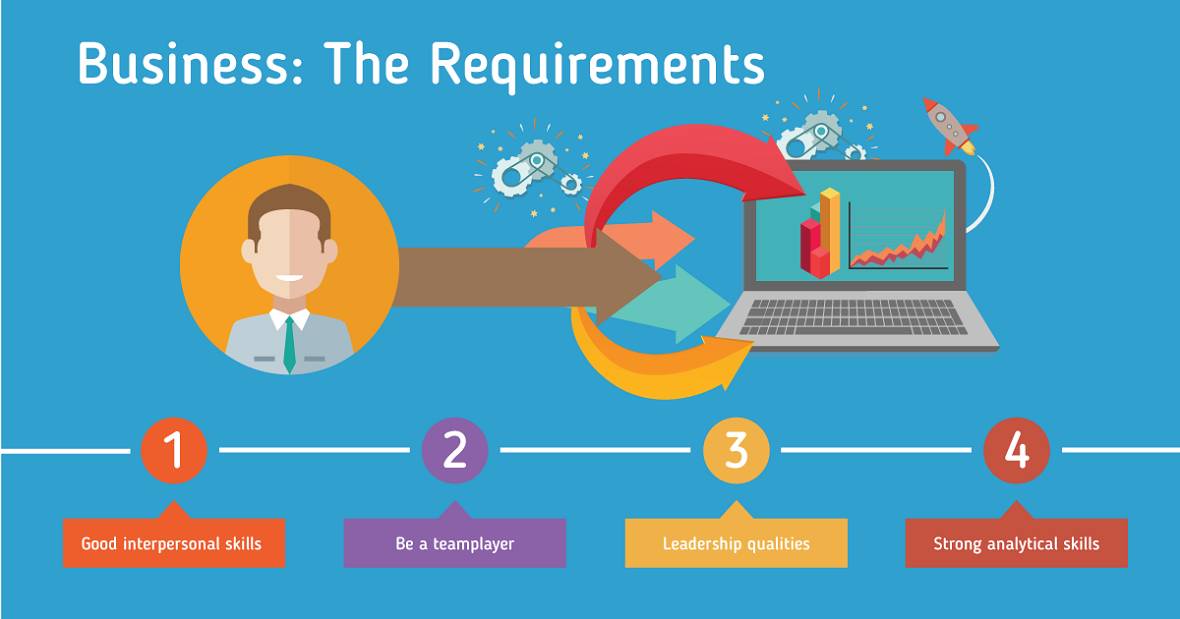 Good interpersonal skills – Being able to communicate your thoughts and ideas clearly and effectively is perhaps one the most important skills you will need in business and most real life situations. To be good and effective in business, constantly work on being an expert communicator, both verbally and in writing.
Be a team-player – Businesses cannot succeed alone; in fact, the definitive trait of the most successful entrepreneurs lies in their ability to attract quality talent working towards a common goal. Most business programs include team-based projects and assignments, where singular excellence is as important as effectively working together.
Strong analytical skills – Business programs involve going through many journals, articles, and reports and coming up with an overall analysis of the data and possibly proposal idea. In some cases, it may even include more complex financial calculations and projections; so, having strong problem-solving and analytical skills is key. Thankfully, you'll get the training you need when pursuing a Business degree.
What career can you have with a Business degree?
The beauty of having a Business degree goes a long way, due in part to its wide practicality and overall relevance to many various industries. If you love numbers, you can get a degree in the investment & banking sector, but if getting creative is more your thing, opt instead for a career in media & advertising.
Here are some the more popular career options you can pursue with a Business degree:
– Finance Executive
– Insurance Agent
– Market Research Analyst
– Marketing Executive
– Media Executive
– Accountant
– Broker
A Business degree is a widely recognized degree that gives you the flexibility to explore careers in many industries such as:
– Management Consulting
– Telecommunications
– Media & Advertising
– Corporate Communications
– Real Estate
– Technology
However, if doing your own thing is more your style, you can always start up your own company! Just like having a job, it's not easy, but may be well worth it for you. Equipped with a Business degree, your options are almost limitless for you to pursue your passion with the skills that you've gained from your studies.
What is the Expected Salary?
Business is a popular field of study. Below are the expected salaries of some popular jobs in this industry.
 Financial
Analyst

Accountant

HR Manager

Operations Manager 

Entry level

US$ 57,000

US$ 45,000

US$ 53,000

US$ 50,000

Mid-career

US$ 67,000

US$ 51,000

US$ 64,000

US$ 60,000

Executive

US$ 69,000

US$ 52,000

US$ 70,000

US$ 68,000

Senior

US$ 72,000

US$ 53,000

US$ 72,000

US$ 76,000
(Source: Payscale)
Top 10 Business Schools
Here is the list of Top 10 Business schools according to the QS World University Rankings