Study in Hong Kong
Hong Kong hosts many world-class universities. Of the 19 local universities in Hong Kong, three were ranked within the global top 50 in the QS World University Rankings 2015 and another three within the top 300. Hong Kong universities also host the world's best executive business management programmes. They also offer a wide array of joint programmes in collaboration with prestigious universities around the world.
Hong Kong Higher Education System Overview
Currently, there are eight  baccalaureate-granting universities and 11 other tertiary institutions without university status. All the tertiary institutions offer a wide array of high quality programmes including undergraduate and post-graduate degrees, as well as associate degrees and higher diplomas. For students who fail to gain entrance to a degree programme, studying an associate degree or a higher diploma, which may articulate with a degree course later on, is a popular option. It is also possible to gain a course transfer form a successfully completed post-secondary degree into an overseas degree programme with credit transfer.
(Image: Hong Kong University of Science and Technology)
Hong Kong hosts many world-class universities. Of the 19 local universities in Hong Kong, three were ranked within the global top 50 in the QS World University Rankings 2015 and another three within the top 300. Hong Kong universities also host the world's best executive business management programmes. They also offer a wide array of joint programmes in collaboration with prestigious universities around the world.
Eight institutions funded by the public through the UGC:
City University of Hong Kong

Hong Kong Baptist University

Lingnan University

The Chinese University of Hong Kong

The Hong Kong Institute of Education

The Hong Kong Polytechnic University

The Hong Kong University of Science and Technology

The University of Hong Kong
Eight self-financing institutions:
The Open University of Hong Kong

Hong Kong Shue Yan University

Chu Hai College of Higher Education

Hang Seng Management College

Tung Wah College

Caritas Institute of Higher Education

Centennial College

Technological and Higher Education Institute of Hong Kong, Vocational Training Council
The publicly-funded institution:
Hong Kong Academy for Performing Arts
(Credit to Education Post)
Study Fees and Living Costs in Hong Kong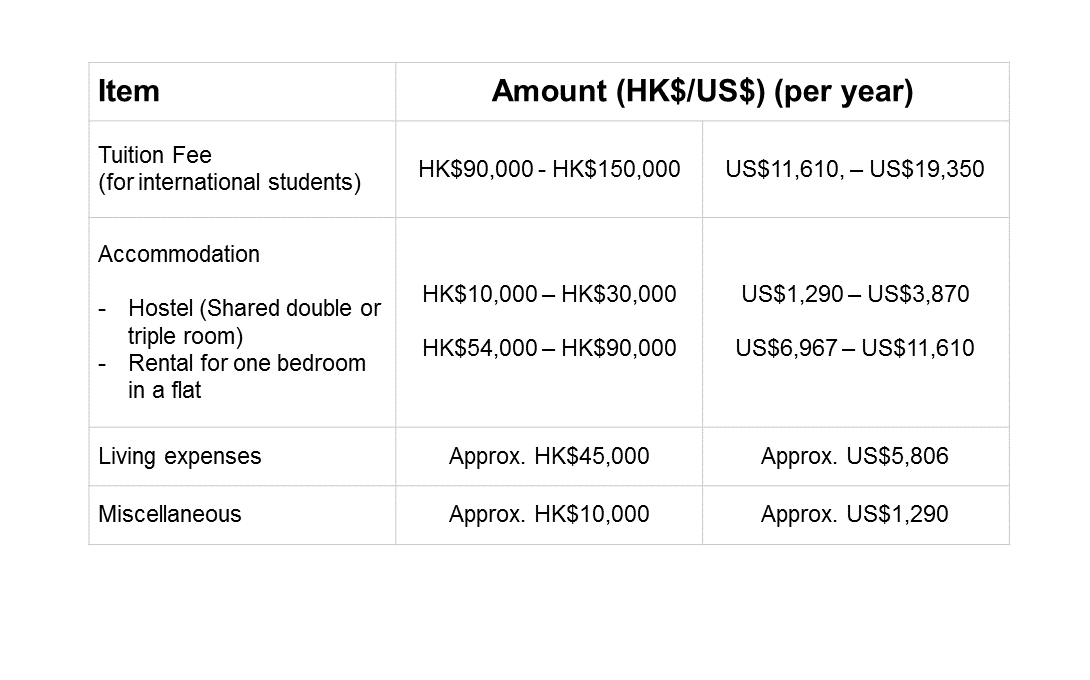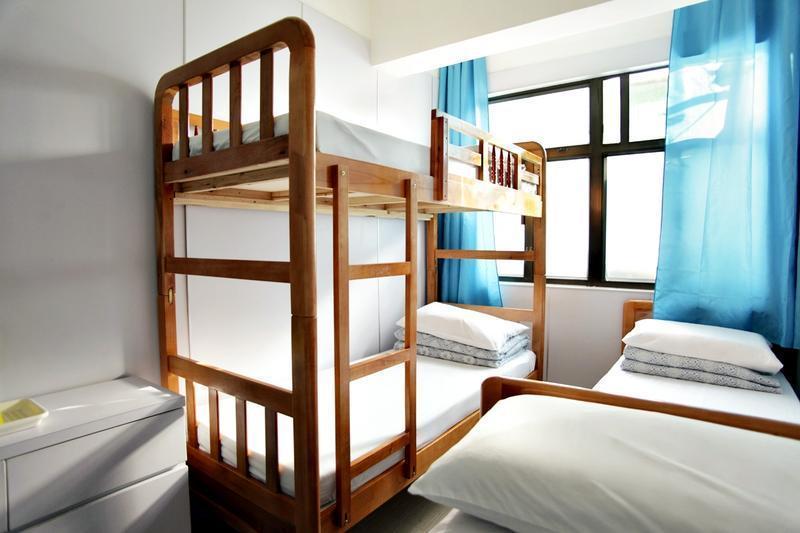 (Image shows a dorm room in Hong Kong)
Hong Kong is no longer a cheap place to live. The cost of living can be on par with London or New York, however foreigners who wish to study in Hong Kong can use a variety of student discounts to make their stay in Hong Kong more affordable. Living in University-provided halls of residence and hostels is the most affordable option, costing between HK$10,000 (about US$1,290) to HK$30,000 (around US$3,870) per year. As a comparison, you should expect to pay that much per month if you live off-campus.
Why you need to study International Business in Hong Kong
Business is soaring, globally. Multinational corporations are choosing to tap into the China market and Asia, one of the fastest growing economies for heightened profit – and it seems to be working pretty well. In keeping with this, the topic of International Business is growing in scale, overarching that of Domestic Business. International Business helps a company stand out in the global episode and reach out to a bigger market.  Meanwhile studying abroad would not only begin your first step to opening a world of opportunities, but also broaden your exposure and prepare you to be a well-rounded, independent, competitive and work-ready individual – an aspect where studying locally has limited reach.
Renowned for its skyscrapers and cultures where east meets west, Hong Kong dominates as an international hub for finance, trade and business of Asia in its own right. As one of the most dynamic cities in the world, Hong Kong fully demonstrates its economic vibrancy and cultural diversity. Due to the unique geographic location at the centre of Asia, Hong Kong has been serving as a gateway linking China – the 2nd largest global economy – and the rest of the world.  The education system in Hong Kong is also world class where two universities are ranked under the World's Top 50.  Hence, studying in Hong Kong can bring you a wide range of opportunities for career development, given the city's privileged connection with China.
High quality education however does not necessarily mean paying a high price. Tuition fees and living costs in Hong Kong are lower when compared to advanced countries, such as the UK, the US and Australia.  Often in the news for its high population ratio and continuously rising property prices, here's a fact: student hall accommodation is relatively cheap in Hong Kong! Hong Kong is among one of the more popular and best choices of student cities worldwide, ranking 11th in the world and 3rd in Asia itself, as of 2017. Its exceptionally low crime rate, freedom of speech and academics, ease of commute, English-learning environment and internationally recognized qualifications make Hong Kong a worthy choice for studying abroad.
So why is Hong Kong your best bet when studying International Business?
An International Cosmopolitan
Cultural diversity thrives in Hong Kong.  As Asia's most cosmopolitan city, Hong Kong boasts all the services and infrastructure it takes to make its large international community feel like a home away from home.  Alongside its buzzing day and nightlife, Hong Kong offers beautiful sceneries and a friendly sense of community as one of the safest cities in the world.
Although 90% of the population comprises of the ethnically Chinese, western culture is thoroughly embedded in the city. Both English and Chinese are official languages, while, in terms of cuisine, you may find both traditional and western stalls side by side; one serving dim sum, and the other hamburgers and pizza! Information, signs, announcements and government and business websites are predominantly bilingual as well.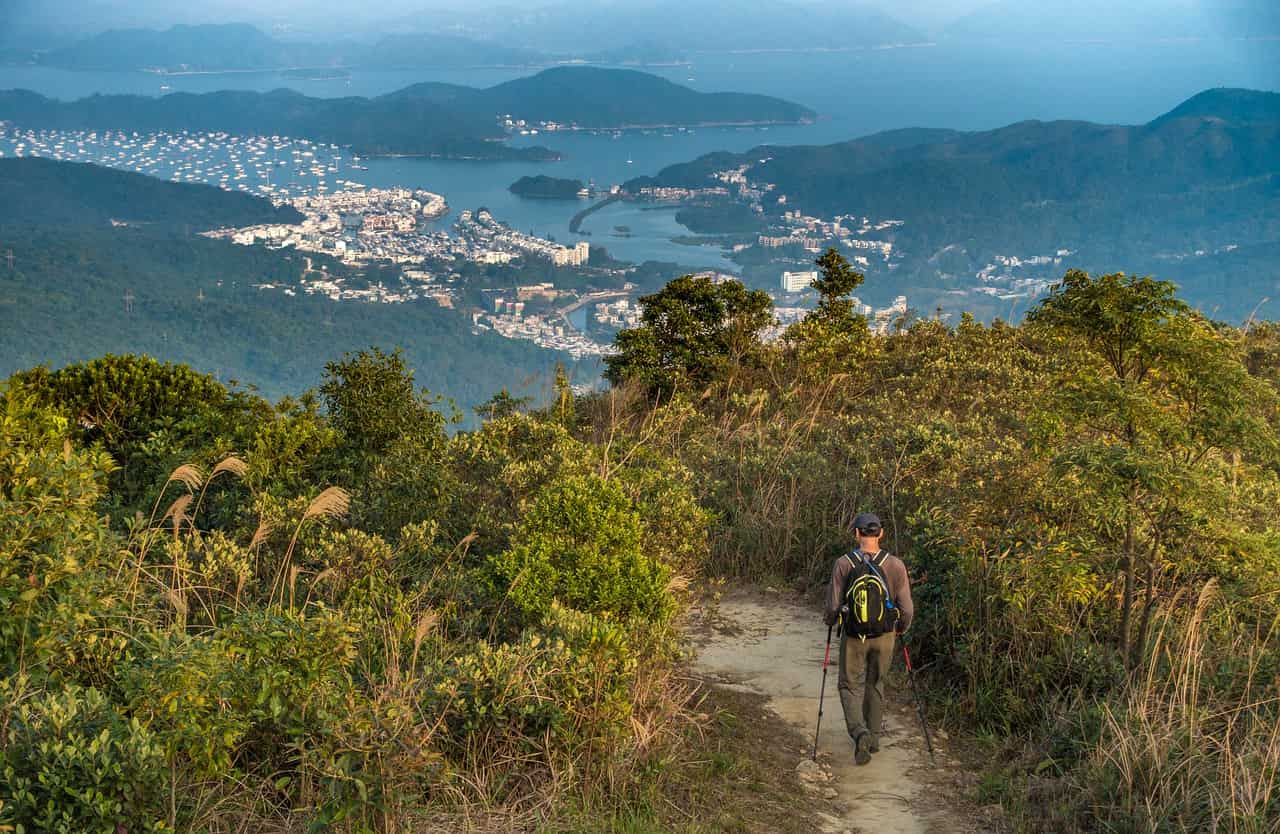 Did you know?  Over 40% of Hong Kong is made up of protected country parks, mountains and beaches.  At weekends, many head for the city's numerous hiking trails, to the beach or the outlying islands.
The Financial and Business Hub of Asia
Hong Kong is where the action is at when it comes to business here in Asia. The city's GDP per capita (PPP) is among the world's topmost, and the city is a leading financial centre in the world after New York and London, with emphasis relying on its finance, trade and services sectors, along with logistics and tourism.
Multinational and several Fortune 500 companies have too set up base in Hong Kong to manage their business in the Asia Pacific, particularly China.  As of June 2017, there were over 3,700 regional headquarters and offices in Hong Kong in the businesses of international trade, professional and business services, finance and banking, transportation and logistics services.
Did you know? 8,000 companies are hosted at the Hong Kong stock exchange, a considerably large number when compared to Singapore's 800, a dominating force in business in Asia as well.
Gateway to One of the World's Leading Economies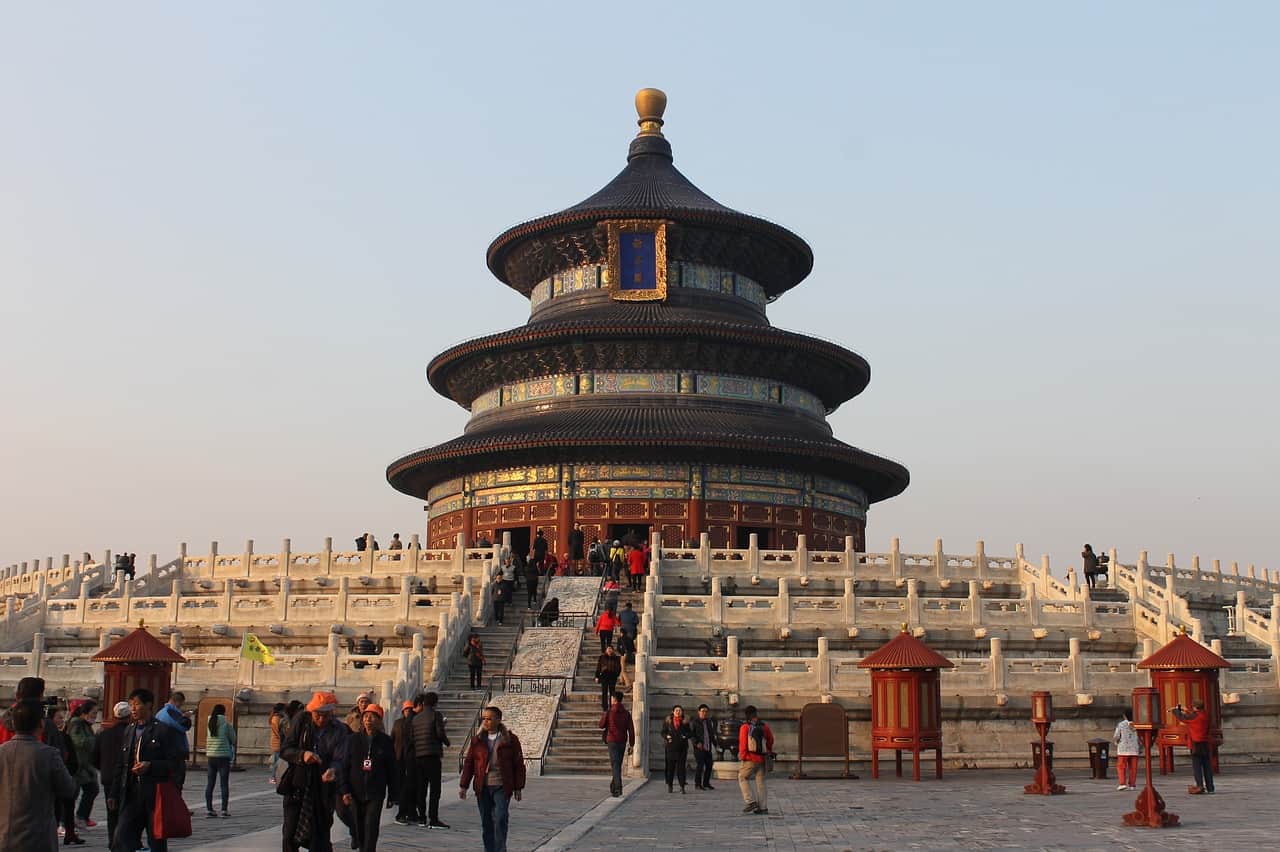 Hong Kong is by far the most significant entrepôt of China and the country's 2nd largest trading partner after the US. Hong Kong's close proximity to China's trade and capital flows has too contributed to much of its dominance in the sector, it being a Special Administrative Region (SAR) of China. According to the World Bank's estimation of GDP, China is the second largest economy in the world. With a projected GDP growth of over 6% every year, China is predicted to develop into the world's largest economy by 2050, overtaking even the US.
Did you know? Under the Chinese Government's 'One Belt One Road' initiative, Hong Kong will develop more high-value business and employment by leveraging its traditional strength of a financial and business hub, and its 'super-connector' role between China and the rest of the world.
A Wide Breadth of Career Opportunities
A competitive market in terms of seeking employment, Hong Kong offers business graduates a wide range of opportunities and good development prospects amid the economic growth in the region, in particular in the trade, business and financial sectors.
Did you know? High school graduates can obtain dual qualifications at Bachelor's degree level from two cities in Hong Kong and the UK within a span of 3 years.
Internationally-recognised and quality-assured by the Hong Kong government, this Higher Diploma programme offers students the skill-set and exposure necessary to excel in International Business. The programme provides a fine balance of knowledge and skills covering professional and management skills, international business environments, whole person development, project and industrial attachment as well as business languages. Its 2+1 fast track allows you to complete a Higher Diploma and Bachelor's degree qualifications in 2 plus 1 year respectively in Hong Kong, and the University of Northumbria at Newcastle or Sheffield Hallam University in the UK.
Real-world experience is critical to building a successful career. Apart from classroom lectures, practical industrial experience such as industrial attachment and projects will form part of your studies. Overseas study trips and visits further allow students to gain wider international exposure. What's more, you can study one foreign language – Japanese, Korean or Spanish along with your business curriculum in order to aid you in cross-cultural management, an attempt to create well-rounded individuals revered in all areas of International Business.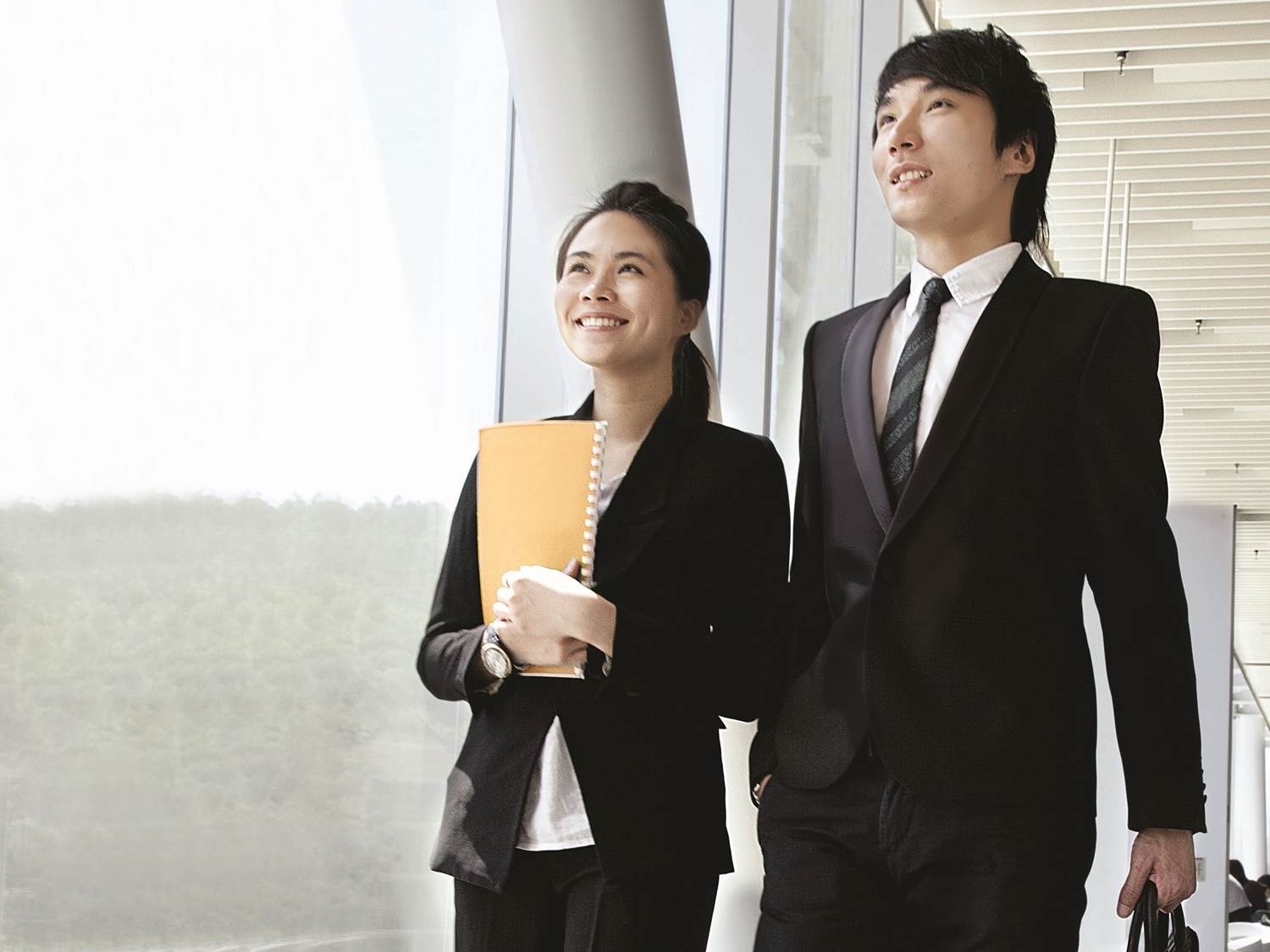 All these are essential for preparing yourself to be a global citizen in a global business world.