#1 Eat only economy rice
(Source: www.flickr.com)
Your money is limited, so don't bother going to some high-class restaurant and dine as though you're Warren Buffett's kid. Instead, be a cheapskate and settle for mixed rice, or also known as economy rice. Look, the word "economy" is already self-explanatory. It may not be all fancy and Instagram-worthy, but at least you get to save loads of money with such meals. Forget about beef steak or sashimi – they're not value for money.
#2 Flash your 1 Malaysia Student Discount Card on EVERYTHING!
(Source: www.sarawakfocus.com)
Flash your 1 Malaysia Student Discount Card and you already won half the battle. Here are some of the great discounts you can enjoy!
KLIA Transit: 30% discount on one way ticket
Malaysia Airline: 10% to 25% discount on economy market fares

FireFly: 50% discounts on Y class fare

Rapid KL: Student RapidPass 50% discount for bus 33% discount for bus, LRT and Monorail

A&W: 50% discount on regular and large root beers

KFC: 5% discount for transaction below RM20

Little Taiwan: 10% discount on minimum RM30 purchase from ala carte menu

Station One Cafe: 5% discount

The Chicken Rice Shop: Special student meal @ RM9.90 nett

Focus Point: 20% to 50% discounts on selected frames and sunglasses

Optical 88: 5% to 10% discount

Kinokuniya Book Stores: 10% discount on normal price book

MPH Bookstores: 10% discount on normal price book and stationery

Mydin: Special price on selected non-food items
#3 Hit the aisles after 8.00PM
(Source: www.fotolibra.com)
Ahh… food. It is the easiest thing to blow money on as a university student. Hit the aisles of supermarkets when they sell their cooked food for less, usually after 8pm. Aeon, for example, tends to discount its cooked meals at 30 to 40% off after 8pm; awesome for a quick dinner. To take your cheapskate mind to the next level, follow a shop assistant holding a telltale sticker gun, waiting for them to discount items that are about to pass their "sell-by" date.
#4 Charge your phone in the library
(Source: www.infossible.com)
If you thought being cheap means stealing packets of ketchup from McDonalds, you aren't familiar with the extremely cheap. Try your best to be a penny pincher by charging your phone in public places. I bet you charge your mobile phone almost everyday, sometimes twice a day  or perhaps whenever there's power source. We get it; with all the constant usage of apps and accessing the Internet, the battery is draining faster than the number of candies you can crush in a minute. Therefore, be a cheapskate and charge your phone anywhere BUT at home. Better still, on campus because you spend almost 8 hours a day there. It may not be significant, but every little bit counts!
#5 Stay home, not at shopping malls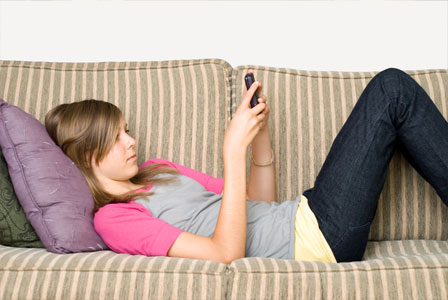 (Source: www.sheknows.com)
Temptation, temptation, temptation.  Don't do it.  Try to stay at home instead. Staying at home might not sound like fun, some may even label you as having NO LIFE! But hey, a cheapskate's got to do what a cheapskate's got to do, right? Do you realize that staying home can save you buckets? You don't have to travel, that saves Touch 'n go credit. You cut down in eating-out, that reduces expenses. You won't be shopping at all, and that saves you even more money. Undeniably, there are always discounts and promotions here, there and everywhere. But if you think you're saving, you're definitely not. Chances are you'll be spending unnecessarily.
#6 Buying textbooks is for schmucks
(Source: www.cogniview.com)
I don't understand why anyone finds reason to pay a whooping RM 280 for a paperback that is sold back for a quarter of the price.  You might say, "I want to keep it for reference later." Err.. "NO, YOU DON'T." Don't buy your books unless you realize you can't live without it, after you've finished your class – and if you must, get it a classmate for cheap. It surprises me how many students fall into the university bookstore trap with its simple one-stop shopping. To save, you've got to man up and see that silver lining by begging to buy textbooks off other students (and if you're really desperate, you can beg for that silver lining too!)
#7 Cooling is for the sissies
(Source: www.spiritedsims.com)
Malaysians are hermetically sealed with the air-conditioner (AC), inoculated from breezes, bugs and the noise of the newspaper truck. I sometimes imagine our ancestors snickering at this addiction. Amaze yourself  by not turning on the AC no matter how hot it is. Even if the air feels like hair dryer and walking down the street requires Olympic-like stamina, don't give in to firing up your energy-burning, power-bill boosting electric monster. To avoid passing out from a heat stroke, you can try covering yourself with cornstarch to beat the heat, though we can't personally vouch how reliable or absurd this idea is. But hey, for Ben, who was featured on Extreme Cheapskate – one of America's questionable reality shows – anything as crazy as that could be worth a try to beat the sweltering heat! No word on if he cooks with it after wearing it though!
That's it – 7 simple ways to be a cheapskate! It will help you tremendously to survive in a country where everything goes up rapidly, except for our salaries.