An International Business Management major student, Stephen volunteered to transfer from the UK to study at Heriot-Watt University, Malaysia Campus, in Putrajaya.
Stephen has been in the country for seven months now (since December 2015) and considers himself lucky to be surrounded by the great people and the truly unique mix of cultures. "This experience has given me a global mindset which will be beneficial to my future self," he shared. "The opportunity to study here was something that I could not afford to miss, and no regret coming here," he added.
How do you find the education system here in Malaysia compared to at the UK?
The education system is basically the same as in the UK. Probably because I'm still at Heriot-Watt University. There were 30 of us transferred to the campus.
In terms of classes, back home, we have 400 students attending the lecture classes in a same hall, but here, there are around 30 people in the class. So, for the first few days of the classes, we are really quiet. Though, the students here are very friendly and helpful.
Being half-way around the world from your friends and family, did you feel homesick during your stay? What did you do to cope up with homesickness?
There was too much to do to miss back home if I'm honest. Whether it was our local Malaysia classmates taking us out for food hunting or going for a weekend trip to the neighbouring countries like Thailand, Indonesia and Vietnam (thanks to Air Asia), we were too distracted to think about home.
I think it was more of a case of our friends and family back home being incredibly jealous of our photos on Instagram. Of course, Skype and FaceTime really helped to call back home. In fact, a few friends and families of us did come to Malaysia to visit and it was great to show them my "adopted home for the year."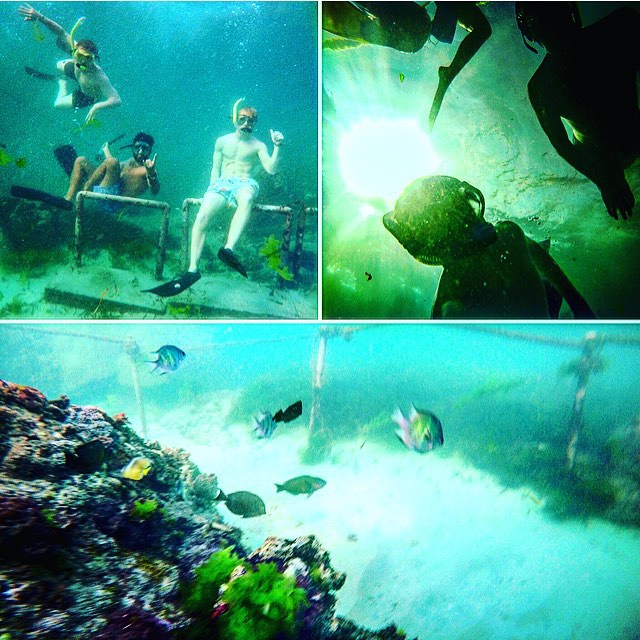 During your stay in Heriot-Watt University, Putrajaya, what were the memorable experiences you had with the rest of the local community? Which activities you enjoyed the most?
Every now and then, we'll just go to the futsal court at Cyberjaya and play a game or two with the locals. Another worth highlighting event is to celebrate Chinese New Year at a classmate's home. That was my first time ever celebrating CNY!
Despite having only good memories, I had a most regretful act in Malaysia. It was during the Penang trip where my local friends were saying that the durian is a must try when coming to SEA countries. I had a bite and… no words can describe the level of horrible.
Why do you think students should study overseas or join an exchange programme?
A year abroad is a degree and a half on your CV. It is incredibly attractive to show to the employers that you took yourself out of your comfort zone and had experience in a completely new environment – and of course you can't get much different than 7,000 miles and half way across the globe.
In addition, apart from the advantages for your future job opportunities, studying overseas presents you with experiences of a lifetime and guaranteed dinner stories! From the way I see, Malaysia is a fast developing country and also a central hub of SEA.
Malaysia is a perfect location to travel which we fully took advantage of.
What are the valuable things you learned during the exchange?
I learnt to admire different cultures, how to adopt a global mindset, and possibly most significantly, understand that not everywhere is fortunate.
I'd gained an apperception of certain services and luxuries we may take for granted in the UK.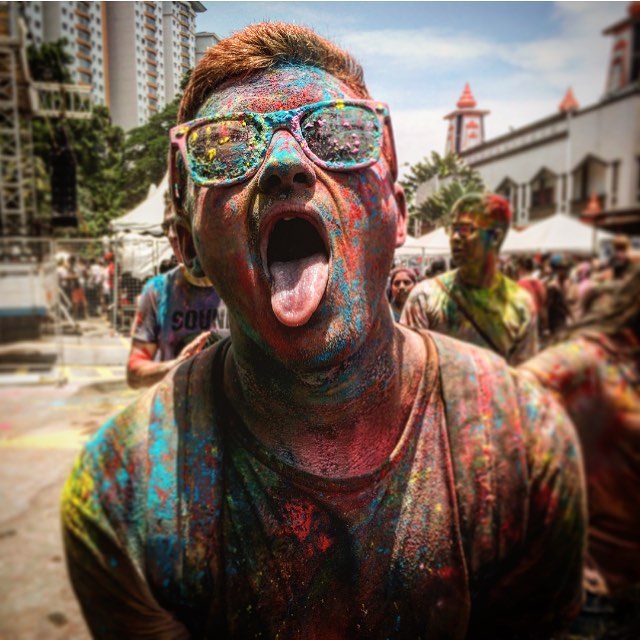 Have you been to any places in Malaysia? Where and what did you do there?
Definitely! Most places we go to are for the beach – let's call it a 'deserved' from our hard studying. I've been to Perhentian Islands, Ipoh, Penang, Langkawi, and Sepang to name a few. Langkawi is a must go to for any tourist to Malaysia! I would like to go to Cameron Highlands and Malaka before I go home.
What are the fascinating things you learned about Malaysia?
To be honest, I'm just amazed by the vast cultures within Malaysia. I think it's cool to say I have made friends from Malaysia, India, Pakistan, and Indonesia within the Heriot-Watt University Malaysia.
Well, the proudest and most useful thing I have learnt while in Malaysia is probably how to order my coffee in the morning and Nasi Goreng Ayam for dinner.
What will you miss most about this country? Will you come back?
The weather, definitely! I have used to walking around in shorts whereas back in Scotland, I am usually wrapped up in a jacket suitable for climbing Mount Everest. Also, of course, I will miss my Malaysian classmates. They really helped make my experience in Malaysia as amazing as it has been. A couple of them are transferring to Heriot-Watt University, Scotland to complete their studies. So, hopefully, we can return the favour and give them a great experience of the UK!
Indeed, I would love to come back. Hopefully, there is an opportunity to work in SEA in my future career. There is still a lot of places in Malaysia that I have yet to explore.
Thanks, Stephen, for sharing his adventure and travel stories with EasyUni. He definitely had a lot of fun and learnt a lot during the 7-month stay in Malaysia.
(We wish you the best of luck and looking forward to seeing you in Malaysia in the future.)
Aside from expanding your academic and intellectual horizons, studying abroad is a chance to get out of your comfort zone and experience moments you've never imagined. And once you're out there, don't forget to bring a pair of fresh eyes and open yourself to embrace the beauty of the other cultures. The world is wider than you think and there's no better way to learn and experience these things other than immersing yourself while you live and study in another country.