Lily from easyuni team talks about student life in China. Lily is in marketing team at easyuni.com and comes from Shenzhen, China.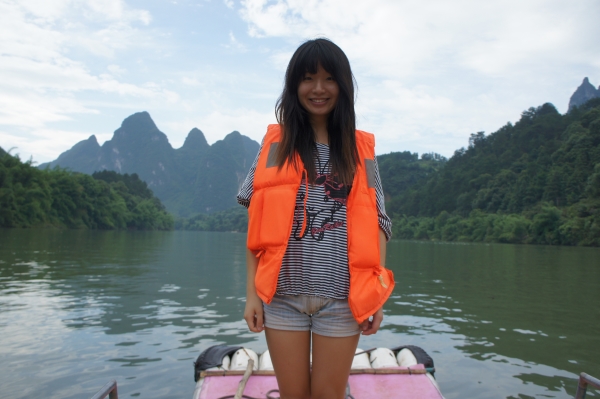 (Photo: Guilin mountains)
Lily, to get started perhaps you can tell us how long you've been with easyuni.com and what you do?
I have been with easyuni for 14 months 🙂 I worked as Account Manager and helped easyuni develop China market until the end of 2014. I started to work in the marketing team since new year of 2015. It's a new start, I have many things to learn and feel very excited about it 😉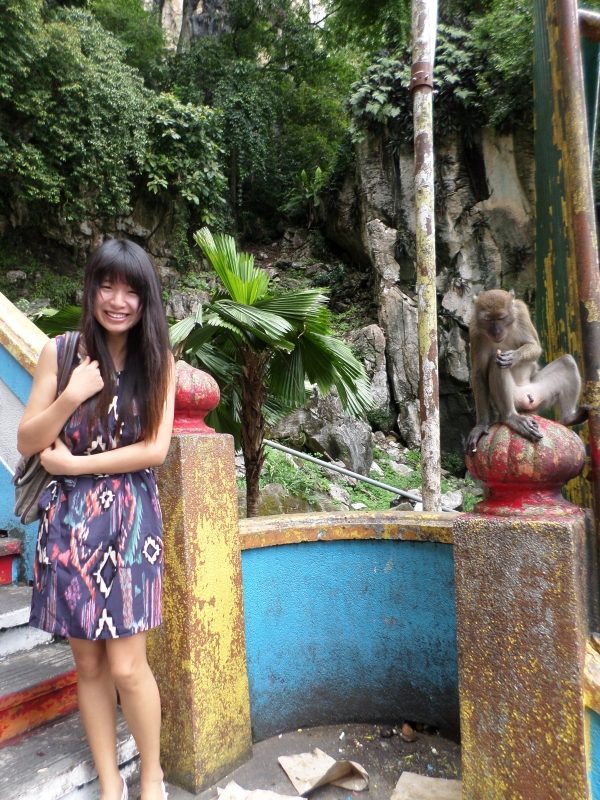 (Photo: Visiting the famous Batu Caves in Kuala Lumpur)
Awesome. Which part of China are you from and what's special about that place?
I'm from Shenzhen, it's located in the Southern China and just next to Hong Kong. Shenzhen is a very modern and lovely city, it's famous for shopping, don't be surprise if you see many foreigners are buying tons of stuff in Shenzhen 🙂 Shenzhen food (known as 'Cantonese food') is also amazing, I like dim sum most among all the food.
[Read: How Is It Like Studying In The Ukraine?]

(Photo: Hotpot with friends in China)
Which university did you go to and what did you study?
I studied in Sun Yat-Sen University, which is in Guangzhou city, very close to Shenzhen. I finished my post-graduate program of Higher Education Administration there.

(Source: Sun Yat-Sen University)
Did you live on campus or rented an apartment? What's the living cost like in Guangzhou? Are there many international students in Guangzhou? What did you do in your free time and what do other students usually do? Are there many interesting places to visit and things to do other than study?
I lived in my university's dormitory. Actually most Chinese students choose to live in dormitory because it's much cheaper than rent a apartment, but keep in mind that you might want to live in your own apartment if you don't want to share your room with other people. Normally, there will be 4-6 people live in one room in the dormitory. Since Guangzhou is one of the most developed cities in China, so it's considered to be expensive, but actually it's still very affordable. It only costs you less than US$ 200 per month to find an awesome apartment if you share your apartment with other flatmates. The food is also very cheap, you can enjoy a delicious meal by spending only US$ 2 🙂
[Read: How Is It Like Studying In Vietnam]
There are many international students in Guangzhou, they are from all over the world. Learning Chinese language and culture is a very important part of their life in China 😉 Talking about what I did in my free time, haha, I'm a bit nerdy, so when I was in university, library was always one of my favorite places 😛 Besides studying in library, I love social life as well, I spent lots of time hanging out with my Chinese and international friends. The way how Chinese students spend spare time is quite different from western students. Most Chinese students like to go to KTV, have lunch/dinner with friends, or sometimes just take a walk together and talk about own life in the campus. International students like to travel & explore new places, and enjoy night life in the city. There are many nice places to visit in China such as Great Wall, Forbidden City, Terracotta Warriors and Horses, Guilin mountains and thousands of other great places 🙂
Very cool. Is your job at easyuni your first job? How did it happen that you joined easyuni?
I had many part-time job before, but easyuni is my first full-time job. I was looking for a job abroad after I finish my study in China. I met easyni's HR in a LinkedIn group, then we started to talk and she asked me to send her resume. Afterwards I had a couple of interviews with easyuni, then here I am 🙂
What advice could you give to highschool students who are now looking for a university?
I think it's very important to get enough useful information before you make decision where and what to study. You can ask advice from your seniors, attend education fairs and seminars, talk with school counselors, or look for information online. There are many education portals such as EasyUni that can help you to make better decision 🙂